Happy National Sandwich Day!!!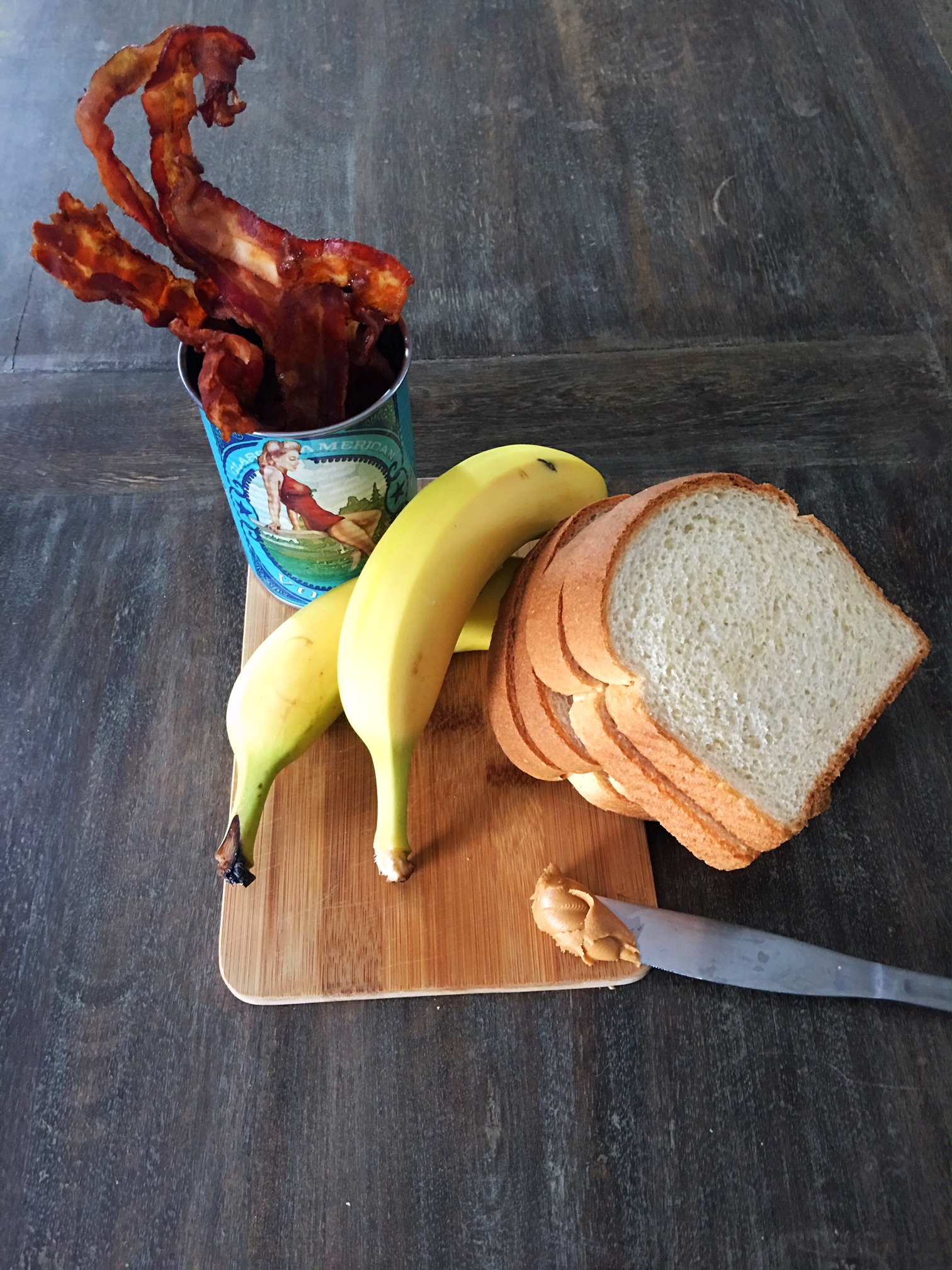 Gatsby and Oliver is celebrating today with the Elvis (Pb, banana, and bacon.) What better way to enjoy the day then whipping up a sandwich for you and your pups to share together!!!!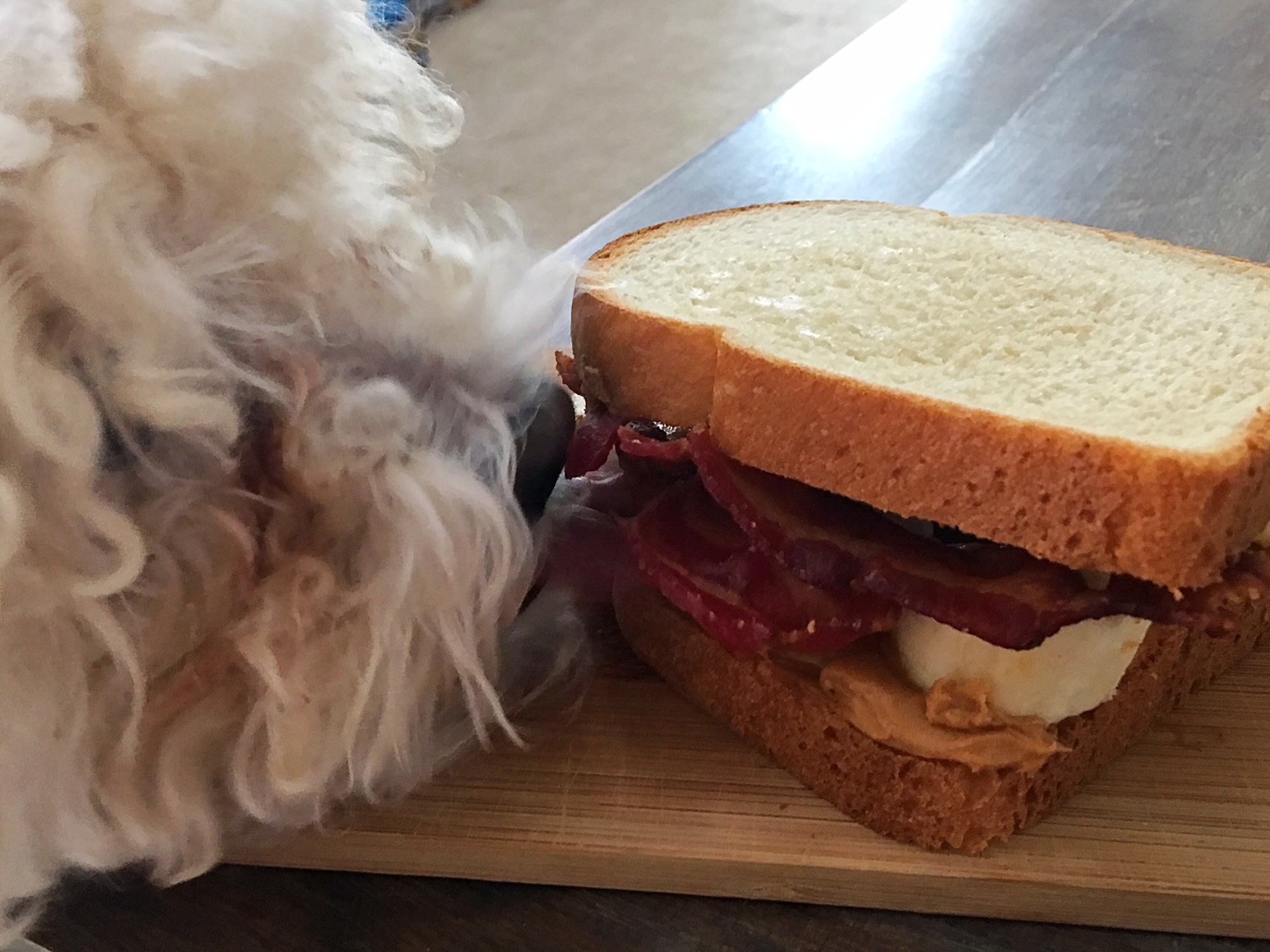 The Elvis
Ingredients
2 Slices of bread (white or whole wheat; unless your little furry kids are allergic to wheat go ahead and utilize Gluten Free bread)
Peanut Butter (My favorite is Skippy smooth or crunchy it does not contain harmful ingredients like xylitol that is toxic to your babes)
Banana (sliced up)
Bacon (optional)
Put all ingredients together and VIOLA! a beautiful sandwich for you and your puppies to enjoy! Of course somethings to note, remember that this is just a treat so that means portion it to your dogs size and do not utilize this recipe for an everyday meal. With my two little guys (Weighing less than 10lbs) I cut the sandwich in half. So one half of the sandwich was for me and the other half I cut it again into another half to split between Gatsby and Oliver. If you are not sharing with your babes then cut into fourths and bag up the rest in a zip lock bag and store in the fridge for 2-3 days. Also make sure there is plenty of fresh water for your pups to wash everything down with if needed.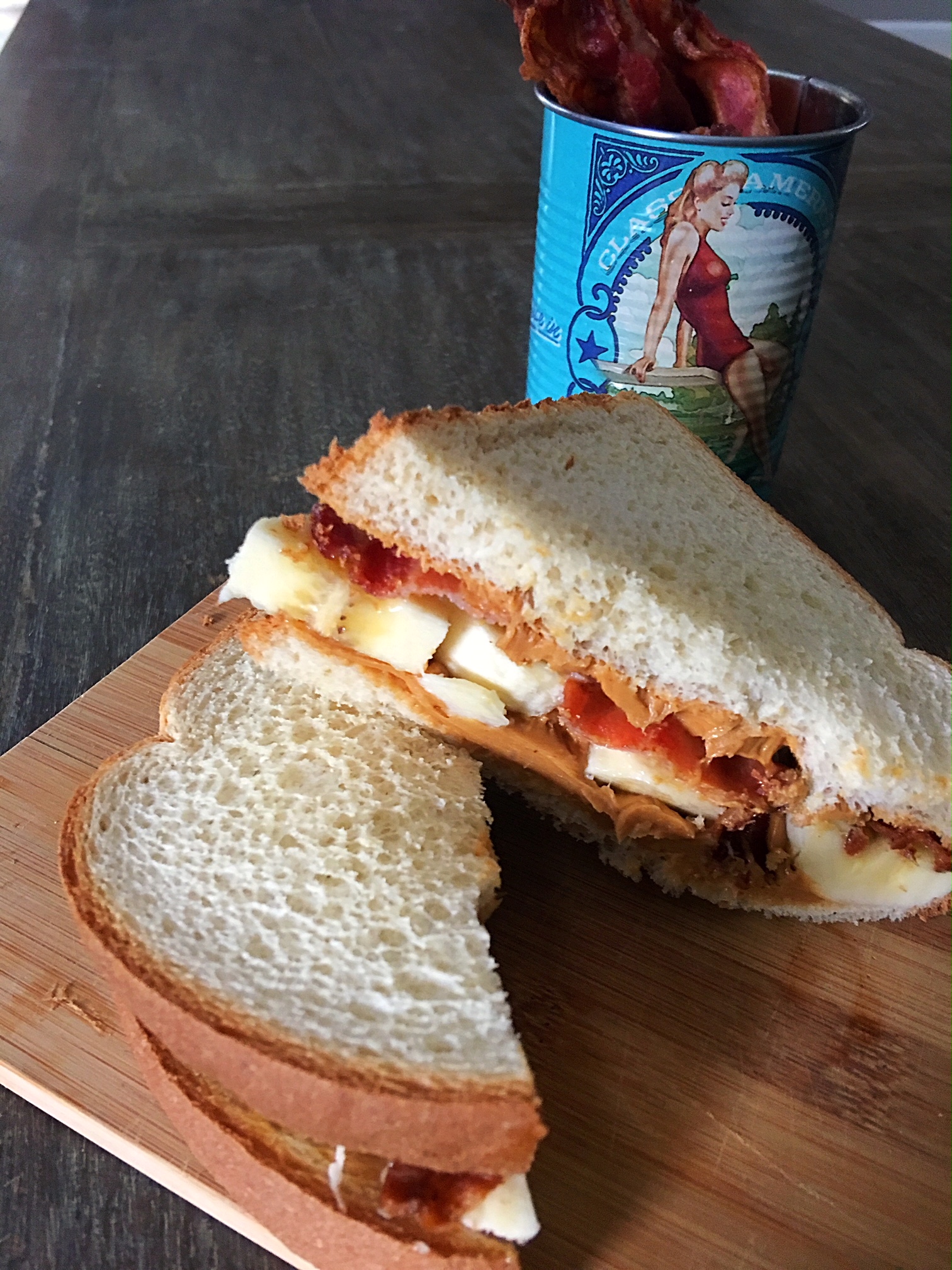 I am a lover of all things peanut butter and love the combination of banana and peanut butter however I would say this time around I would opt out of the banana and just do lots of PB and Bacon! Gatsby and Oliver both love the Elvis and kept licking their cute little lips after indulging in the peanut butter. Gatsby of course is our garbage disposal and came to help Ollie with his sandwich. Thank goodness Oliver shares.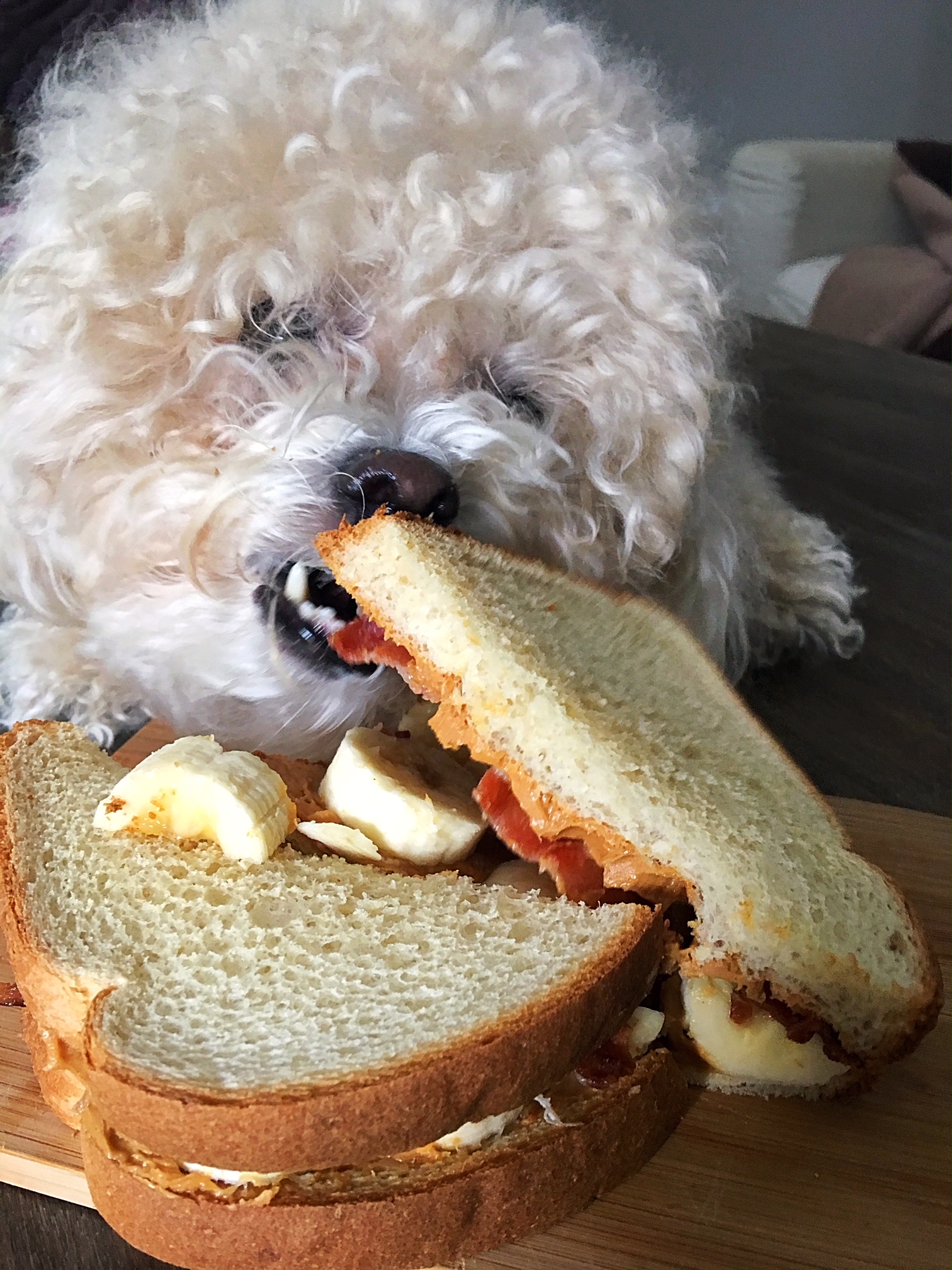 Enjoy!!!
xx
Gatsby & Ollie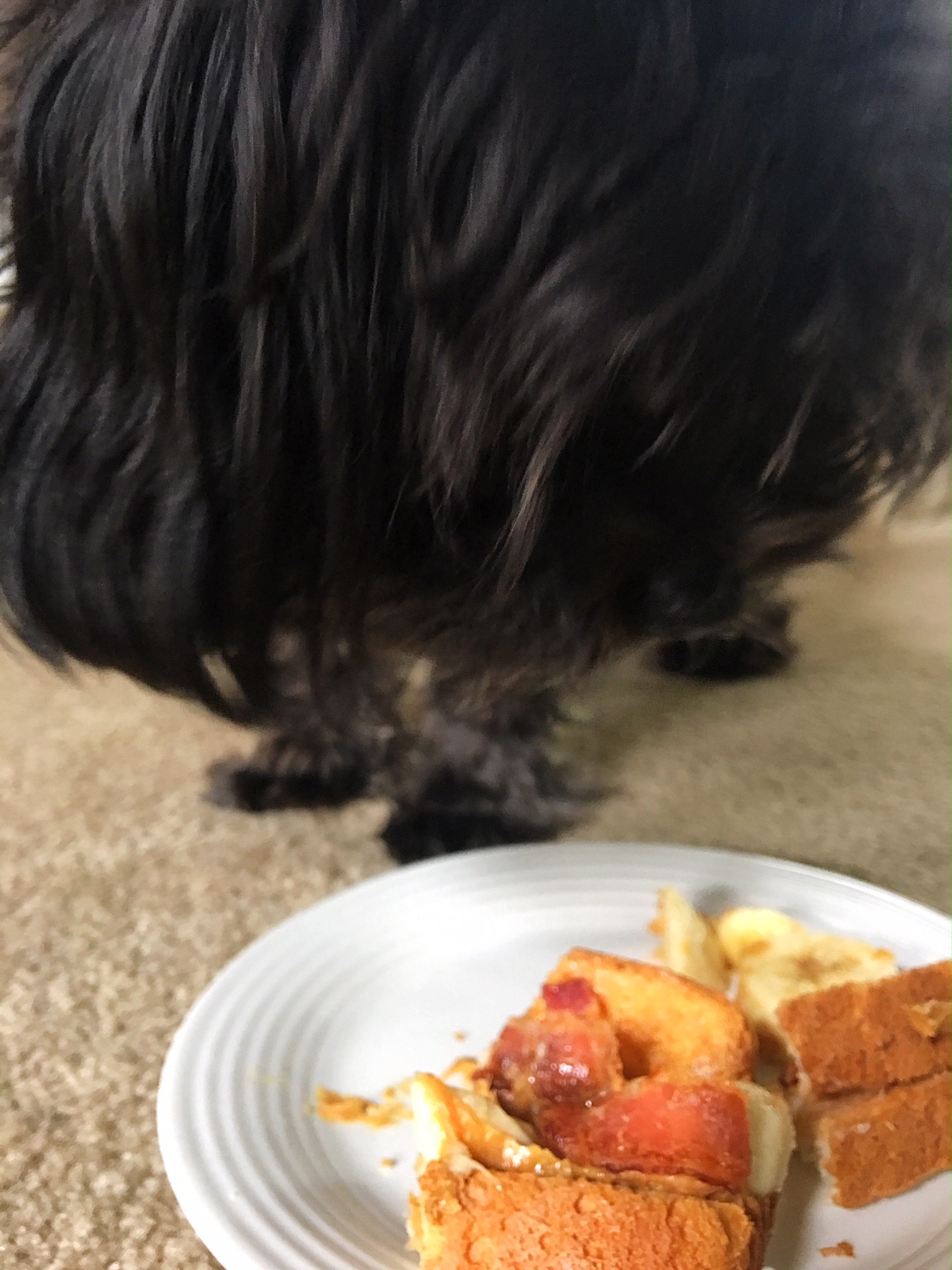 Save
Save
Save
Save
Save
Save