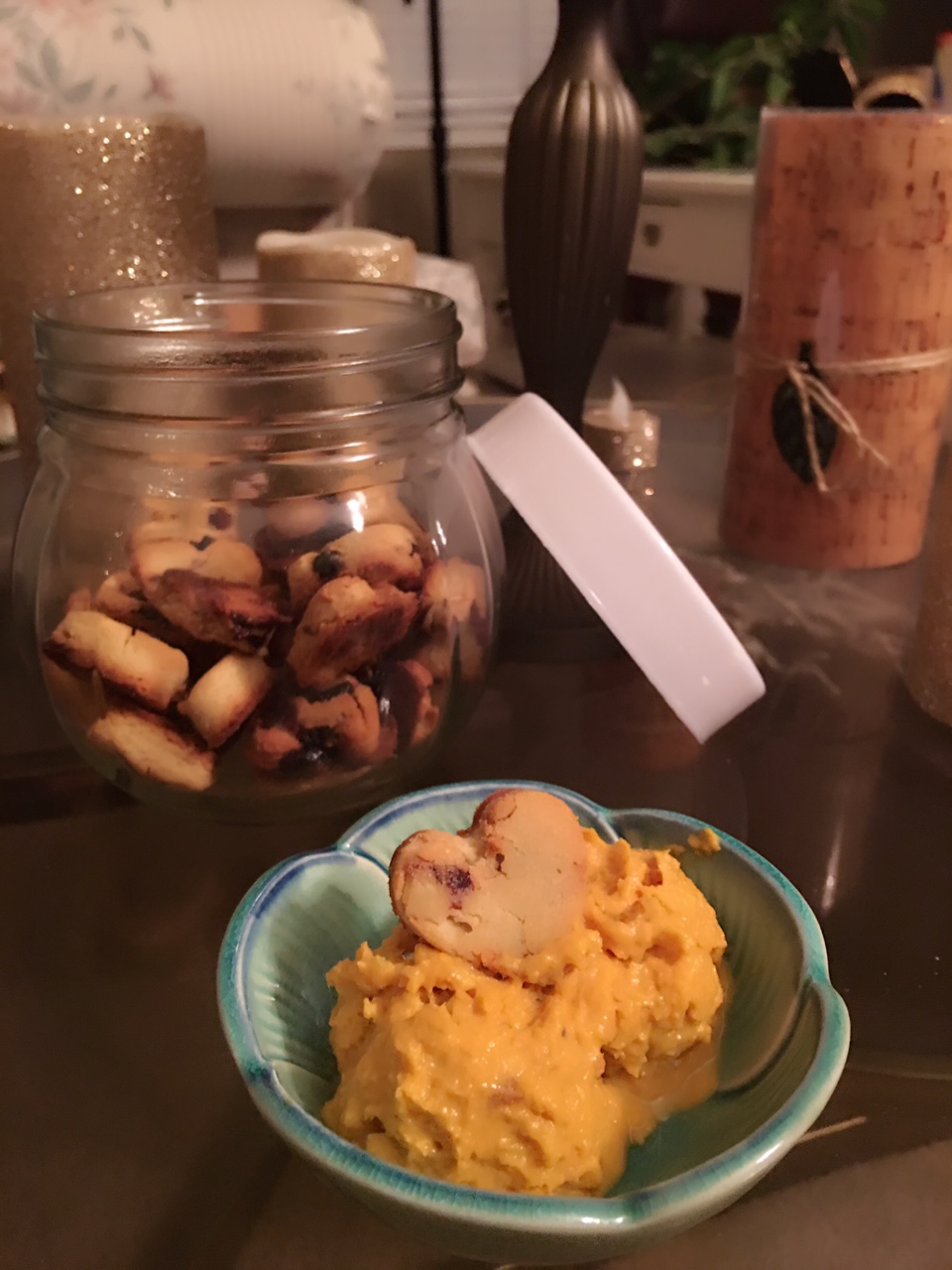 There is one thing that can always put a smile on my face, ice cream. Whether it is dolloped on a waffle cone or drenched in a hot fudge sundae there is something so magical about indulging in this sweet delight. One of our family's favorite sweet spot is located in the heart of Lake Geneva. Every visit ends with a homemade waffle cone with scoops of heaven from Kilwins. Gatsby has been indulging in this tradition since he was a pup, sharing a vanilla cone with me on every trip. I really wanted a recipe that would be a healthier alternative for my babies when we are at home and they are looking for a change of pace with their special treats. So on a cold February Chicago day Gatsby, Oliver, and I are of course whipping up some pumpkin peanut butter whipped ice cream. This oh so yummy treat is lightly sweetened from my treasured honey that I brought back from the farmer's market I visited in North Carolina. Share this treat with your furry babies and watch as they wag their tails out of pure joy.
Peanut Butter Pumpkin Dog Ice Cream
Ingredients:
1 (15 oz.) can 100% pure pumpkin puree
1/2 c. peanut butter
1 c. plain yogurt
2 TBSP Honey
Place all ingredients into a large bowl and using a hand mixer, mix until thoroughly incorporated and smooth. For my babes I used crunchy peanut butter to add a bit more texture. Now place the pumpkin peanut butter mixture either in ice cube trays, container with lid, or any type of small containers and place in the freezer. Once frozen your pooches can dig in!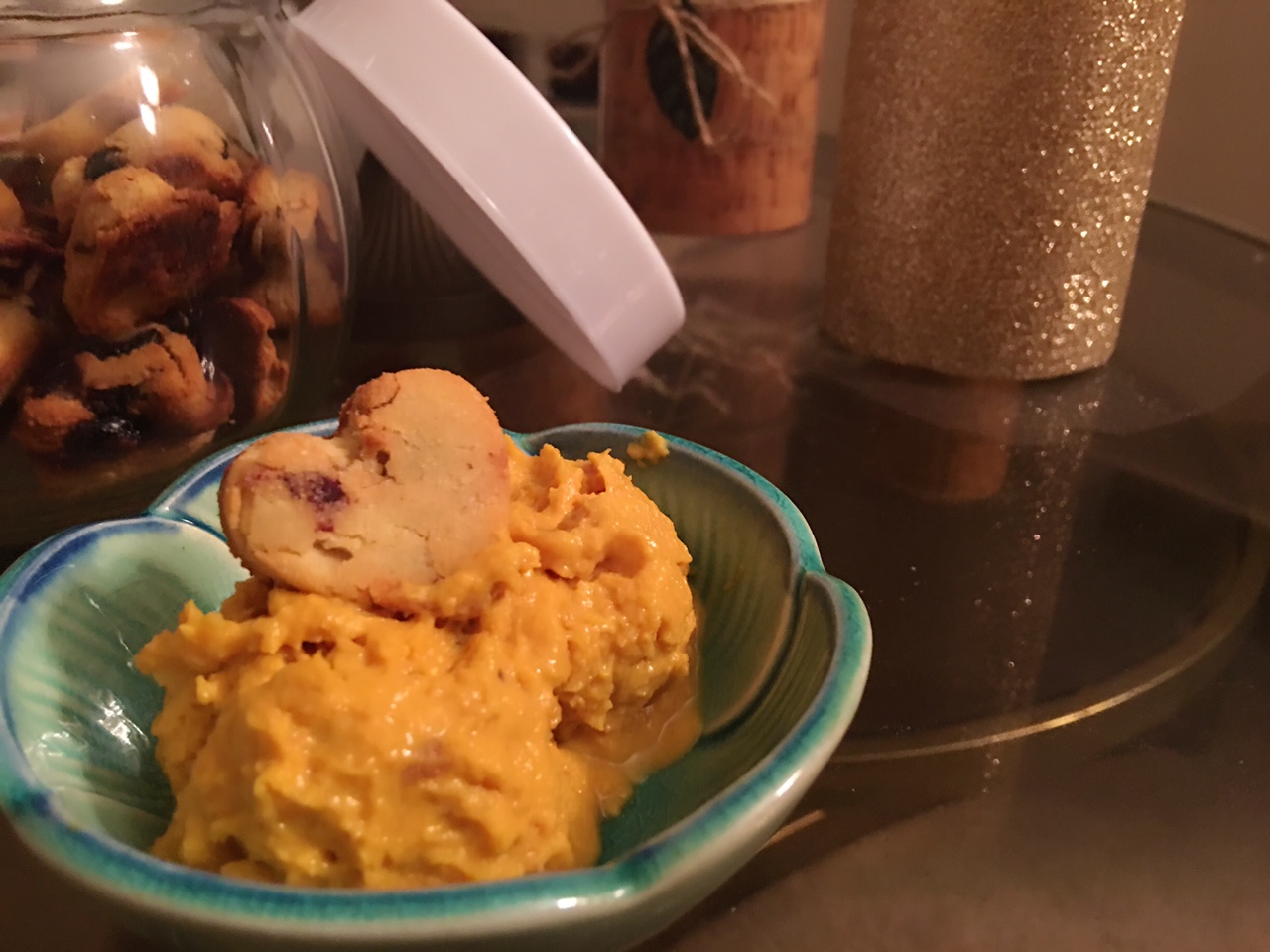 It may be a little hard to scoop out perfectly I usually let my ice cream sit out on the counter for a bit to make it easier to scoop if I put it in a large container. However I definitely enjoy smaller containers, that way it's a no hassle mess and you just plop that baby down for your pups and they will do all the licking.
Warning: Your pups may love it so much that they will have it all over their cute little faces! So be warned of sticky little fur babes and enjoy watching them lick it all up!
xx,
Gats & Ollie