Starting in February Gatsby & Oliver will be back in full force delivering on new articles, recipes, and much more surprises are in store! To start the month off with a BANG the boys and I decided to get back into the kitchen and whip up some treats that will really make your pups drool.
Want to make a sweet treat for your pooch for Valentine's Day? Roll up your sleeves and get ready to dig your paws into this easy delectable recipe! Pack full of sweet delicious dried cranberries and blueberries this cookie will make your pups feel more than loved any day of the week!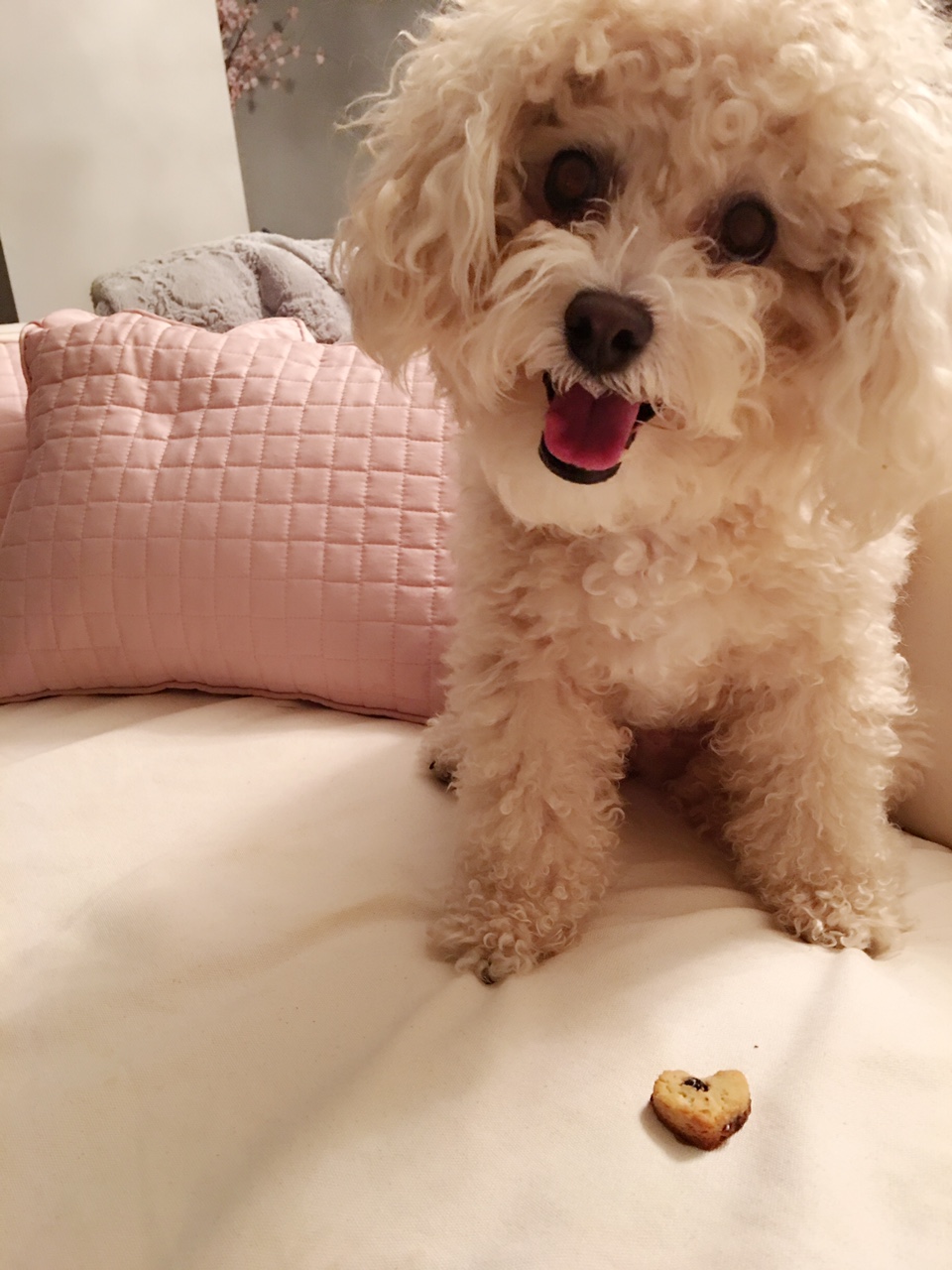 Very Berry Valentine's Day Cookie
Ingredients
2 Large Eggs
1 and ½ Cups Almond Flour
1 Tablespoon Coconut Oil
3-4 Tablespoons of Coconut Flour
¼ Cup Dried Cranberries
¼ cup Dried Blueberries
Preheat oven to 320F
Makes approx. 5 dozen 
(depended on the size of your cookie cutter)
In a small bowl beat both eggs and set aside
Combine your almond flour, coconut oil, and dried cranberries and blueberries together in a bowl. 
Once combined, pour in the eggs and mix together with a spoon or spatula. Keep in mind the dough will be very wet at this stage.
Begin adding in coconut flour one TBSP at a time, mixing in thoroughly before adding more. The consistency you are looking for will be easy to roll and not super sticky. This will require between 3-4 TBSP. The dough should easily form a ball.
Roll out your dough about a ½ inch thick and cut out the treats using bite sized cookie cutters. I chose to use a heart shaped cookie cutter but any will do!
Place your treats on a cookie sheet lined with parchment paper. Bake in the oven for 15-18 minutes or until crisp.
Let cool before digging in!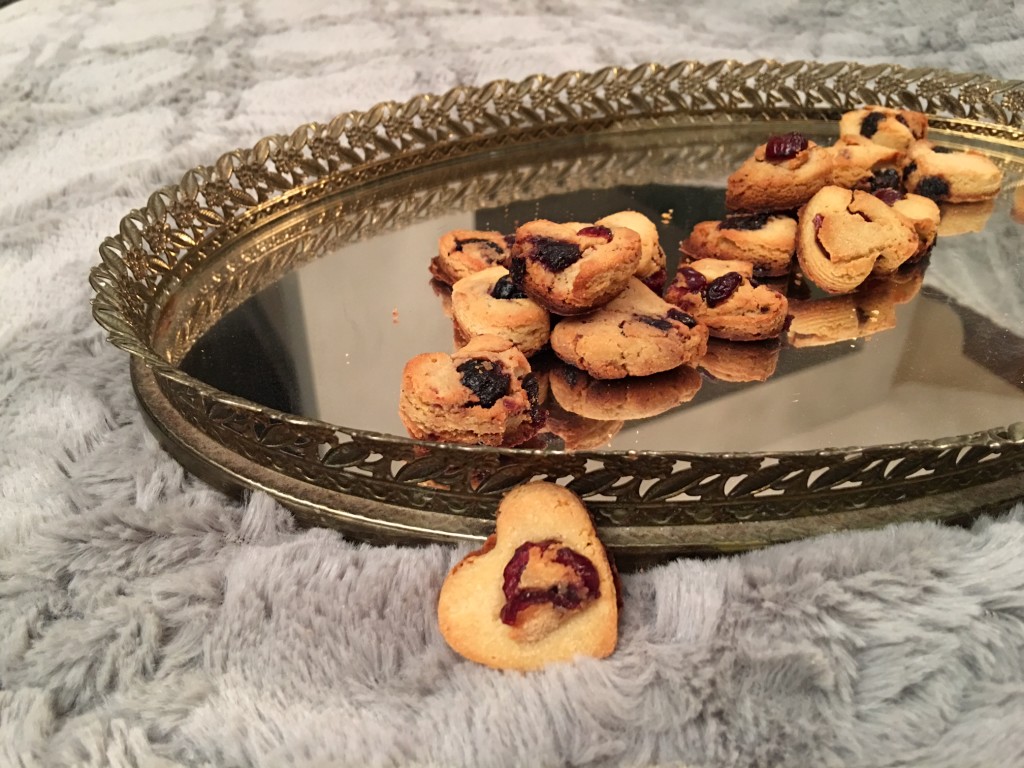 These were such a hit with Gatsby & Oliver that we decided to pack them up and send them to all of our furry friends. The reaction and review from their furry pals was out of this world. We had pet parents tell us that they couldn't stop begging for more.
Let us know what you thought of these cookies and what other combinations you would try. I know we are already brainstorming to add peanut butter in next time. Perhaps some grated cheese and bacon bits for a more savory treat!
Happy Almost Valentine's Day!
xx,
Gats & Ollie