Fall is by far one of my most favorite seasons. I love it when the leaves ignite the last of their energy to turn into bright beautiful hues of red, orange and yellow. With the change in scenery it also brings the cold wisps of air that start dancing across our cheeks and we think of oversized sweaters and comfort foods.
Gatsby and Oliver both love snuggling into their sweaters and filling their bellies with this comfort food dish. This super tasty recipe is a great way to show your fur babies some love and gets you into the kitchen to have some fun. Broth, chicken, and rice also helps settle sensitive stomachs when your little one is feeling a bit under the weather and also encourages brand new puppies to eat their first few meals at home.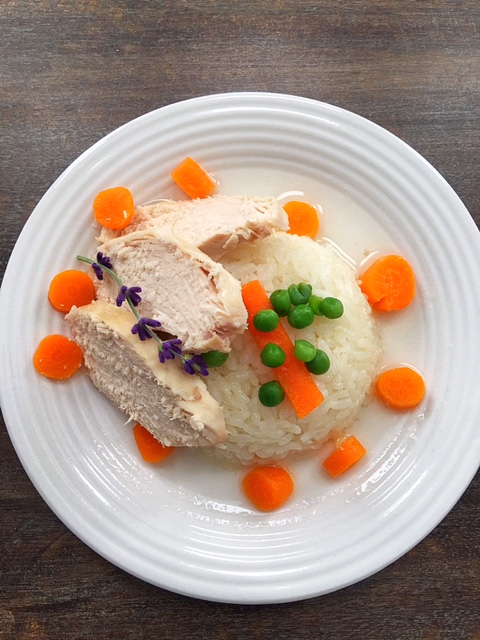 Chicken, Rice & Everything Nice
Ingredients
3 chicken breast bone-in
1 bag of baby carrots
3 celery sticks (Cut into 3rds)
1 cup of peas
2 cups of uncooked rice
2 ½ cups of chicken broth from the pot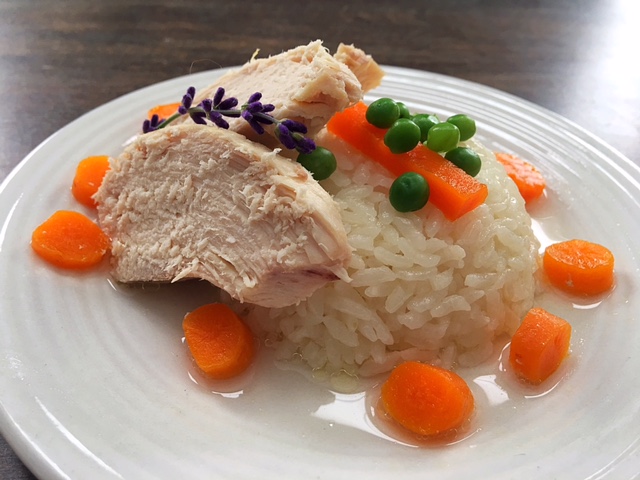 Place in a large pot chicken breast, baby carrots, and celery
Fill pot with water just enough to cover the chicken cook on high until it starts to boil then drop heat down to medium to simmer for 2 hrs
After 2 hours take chicken out and separate meat and separately place veggies in another bowl to chop up baby carrots and celery into bite size portions.
Utilize the 2 ½ cups of broth for 2 cups of white rice (use recommended amount on box of brown rice)
Let all items cool completely and combine all ingredients together and place in a large container add in more broth into the rice combination if you like it to be dry and choose not to add the extra broth you can opt out as well.
Scoop up a cup for your pups to enjoy!!!
*Extra broth may be frozen for future use for your puppies! We freeze them in ice cube trays and then place them into zip lock bags in the fridge. You can always thaw the broth and put on their dry food for a little extra treat
*This makes a lot! So if you want to cut the recipe down go right ahead! We separated this into a few containers for our fur friends to enjoy as well so feel free to share among your fur friends!
xox
Gatsby & Oliver
Save
Save
Save