North Carolina was not what I expected. On my flight there the beautiful mountains mesmerized me and took my breath away. I spent many days running around downtown Asheville taking in the small town feels. The days were slow and people took time out of their way to talk and get to know you. If your anything like me I practice a lifestyle completely opposite. I am constantly rushing off to one thing after another, always reminding myself to breath and enjoy the journey. I felt my whole body itch in anticipation of what was next and what fun thing to do after that and after that and after that. Slowly Asheville sank into me and I found myself lingering after breakfast and just enjoying the small talk with strangers that became friends and letting myself savor the meal and appreciate the company around me.
Now not everything was slow! I made it my mission to stop at as many well-known breakfast joints as I possibly could. Oh did I over dose on some good southern cooking. Biscuits with everything and gravy was coursing through my veins. The most memorable was the fried chicken and biscuits at Tupelo Honey Café and out of this world cheesy grits at Mayfel's. But let me elaborate on the dish that stole my heart at Tupelo Honey Café. So imagine this big bowl that is layered with biscuits drenched in milk gravy that is as creamy and smooth as ice cream all topped with the best-fried chicken. The fried chicken was crispy and well seasoned, topped with ribbons of fresh basil that really gave the dish some nice earthy freshness. It's one of those dishes that make you shout, "Where have you been all my life!" Comfort doesn't even explain how delicious this dish was. I am salivating while remembering each bite. Anyway if you ever get a chance to visit Asheville I definitely recommend going to Tupelo Honey Café for that dish! Since I live hundreds of miles away I will try my hardest to recreate this recipe at home to bring back a little bit of that southern comfort into my home (stay tuned for my take on fried chicken and biscuit.) I genuinely believe that food is medicine for your soul. My heart needed healing and all the love the chefs put into their dishes really helped mend some pieces of my soul.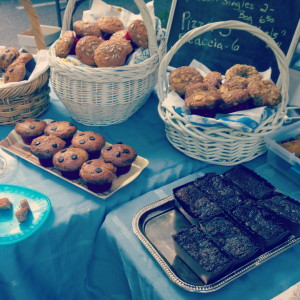 The next stop was out of this world farmers markets. It truly sparks this deep desire inside me that crave for adventure and the perpetual need for the aroma of love. My eyes grew so big when I saw home baked loaves of bread that had the most amazing crust and each roasted sprinkled seed burst with flavor and the course sea salt that played delectably on my taste buds. The baker's heart was baked right into each and every loaf. Fresh fruit and vegetables in wooden boxes were stacked all around the market. There was pint full of the most luscious giant berries with the morning dew hanging off of it like honey. I couldn't resist myself in getting some of the sweetest blackberries that stained my little fingertips. Homemade muffins, scones, and mini pies lined the street. I was tempted by one tent that was filled with vegan and gluten free baked goods. I bought a pumpkin and giant chocolate chip muffin. My teeth sank into the middle of fall, the smell of cinnamon surrou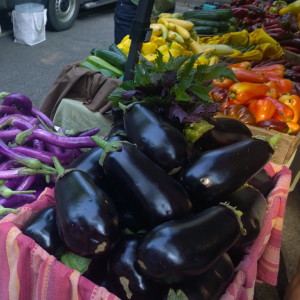 nded me with warmth and the chocolate lit a fire deep within. My inner child was smiling from ear to ear. As things go it was so delectably moist and filled with flavor it hypnotizes you from believing that it could be this good all while being vegan friendly and gluten free! Then it was onto the next tent to try warm chocolate buttery croissants. It tore apart with ease and the chocolate was so luscious that the chocolate addict inside me screamed in joy. The most stunning bouquets of flowers surrounded me with vibrant hues of pinks, blues, and yellows. Sunflowers so huge you couldn't help but smile and the perfume of flowers scented the whole market. Of course all good things has to come to an end. My final treat was one of the most delectable mini lemon ginger glazed doughnuts. The distinctive tang from the lemon and the warm enticing sharp ginger glazed over the most heavenly little moist doughnut. I'll never forget that distinctive combination and how absolutely delicious it was. I'll never forget all the love I felt from the homemade jams, to the rich thick honey jars, to the warm baked goods, and scent of berries and pleasantly scented flowers that filled the air. Slowly my heart was mending from the years of rushing around and my shoulders felt just a bit lighter.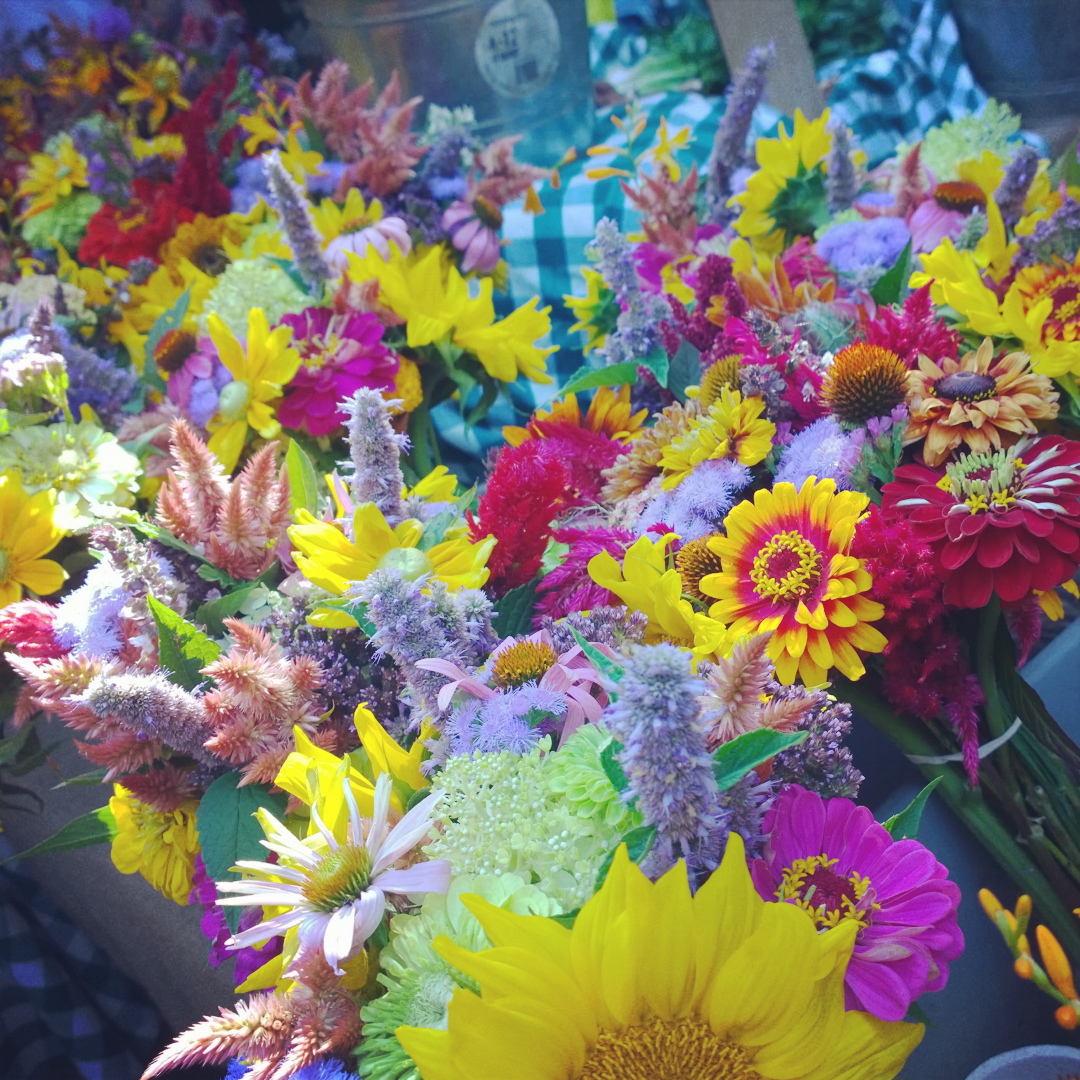 On one of the days I took a little trip down to Charleston, South Carolina to soak up some rays of sunshine. Each time I encounter the ocean my heart stops in awe of the crashing waves and the serenity it hands out freely. The Isle of Palms was calm and it almost felt like a private beach. It was not filled with people on top of people. It was nice to see people speckled throughout the coast only neighboring you from a distance. It was the perfect beach day! Sunny with just the right amount of wind to keep you cool. The water was warm and I spent all day jumping over waves and collecting seashells. The day ended with Bojangles the southern Popeyes equivalent and of course it wouldn't of been perfect without some biscuits, honey, and fried chicken.
Nevertheless there is nowhere like home. I was getting homesick from being away from my boys. This lifestyle is nice to take on for a vacation but the real me started cheering as I was flying back home and saw the traffic and the congestion. Finally being back in Chicago and all the smells O'Hare is filled with made me tear up a bit. I never knew the Carolinas would become such an integral part of me but I learned a lot about being patient, just because something isn't happening for me right now doesn't mean that it will never happen. I learned to love myself a little deeper and learning to love myself has been the hardest journey I have ever encountered. And find myself still on the path of discovery.
Remember to always love yourself
xx
Annie
P.s. Check out more photos from my vacation at my photo gallery