Sometimes, you need to step outside, get some fresh air, and remind yourself of who you are and who you want to be. And sometimes, you have to accept the fact that certain things will never go back to how they used to be. That is when you can truly find peace within yourself. On days when I feel disconnected from the world, I spend the day with Gatsby. In that silent devoted companionship I can truly find myself staying grounded and connecting back slowly to the world around me.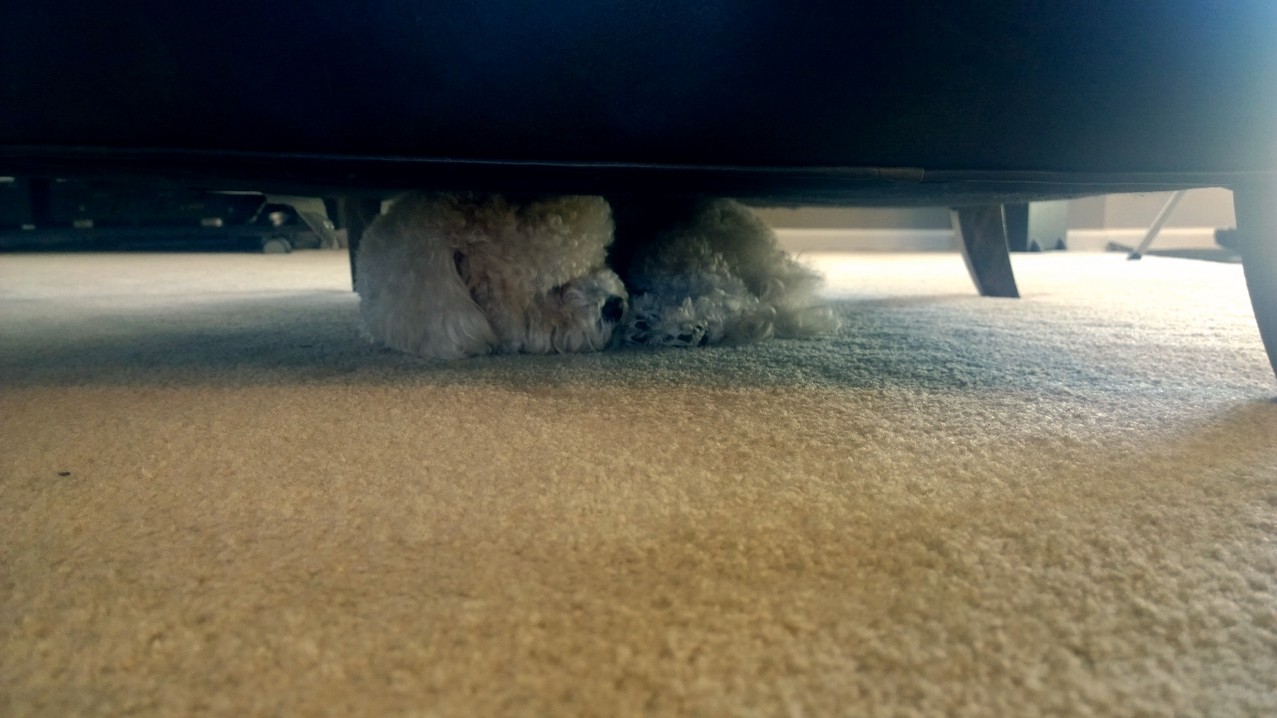 As I am looking out my window it is yet another gloomy day outside. Gatsby is curled up next to me providing me comfort. I hear the soft strumming of guitar music hanging in the air around me. I can smell the bacon that is wafting the air mixed with the sweet sticky peanut butter that is perfuming the entire house. On days when I feel lost, I bake. There is something so amazing with digging my hands and kneading and mixing some dough. Knowing that Gatsby will be wagging his tail because he knows that familiar smell.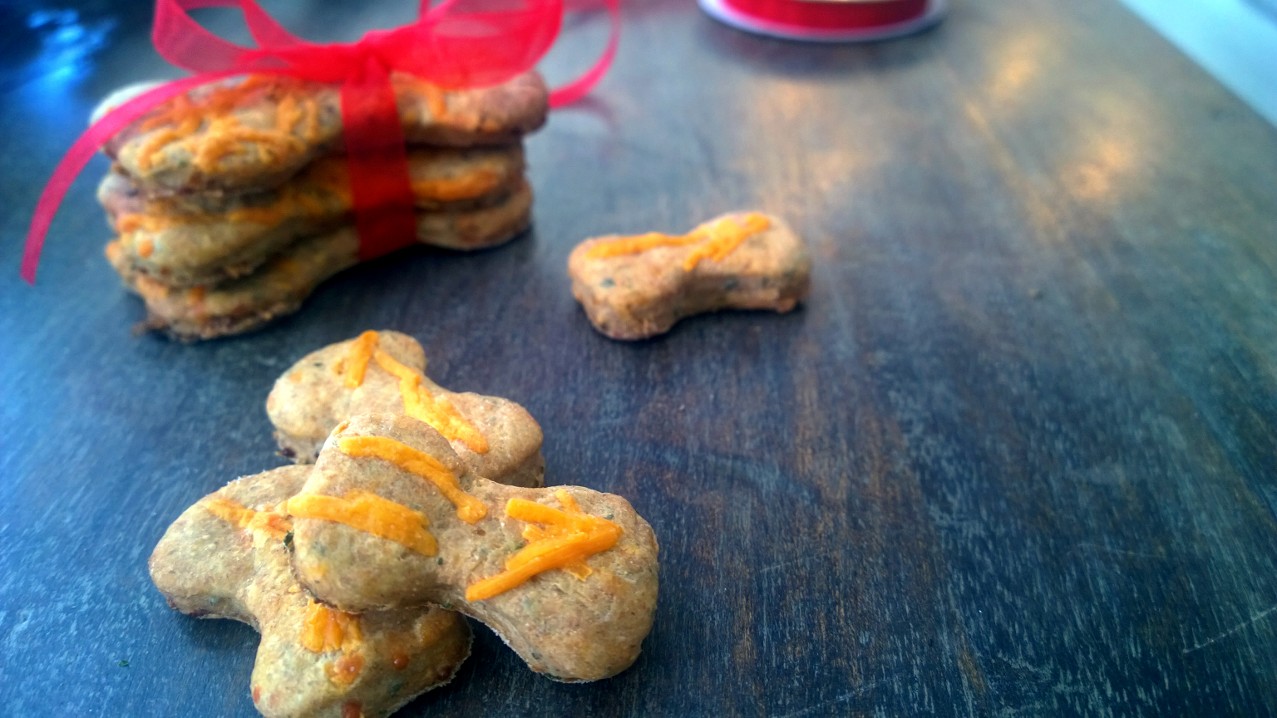 I pour my heart and soul into everything I bake. Funny story, one time I was over at my in-laws and my sister in law had baked some chocolate chip cookies. Her fiancé had made a comment about how the cookies were good but there was no love in them. It made me chuckle inside because I understood what he was saying. When you are ready to make delicious treats for your loved ones make sure you are pouring as much love as you possibly can. If you haven't figured it out. The secret ingredient to life is love.
Cheddar & Bacon Biscuits
6-7 Dozen (Using 1 Inch Cookie Cutters)
May vary depending on the size of cookie cutters
Ingredients:
1 Large Egg
2 Tbsp Coconut Oil
2 Tbsp Olive Oil
1 Cup of Milk
1 ½ Cups of White Flour
1 ½ Cups of Whole Wheat Flour
6 oz Grated Sharp Cheddar
1 Large Apple (Grated) or ½ cup of Natural Apple Sauce
2 Tbsp Dried Parsley or 3 Tbsp Fresh Parsley
6 Slices of Bacon (crumbled)
1 Tbsp Parsley (Save on the side for reserve)
2 oz Grated Sharp Cheddar (Save on the side for Reserve)
Preheat Oven 375
In a mixing bowl whip together egg, coconut oil, and olive oil until combined
Slowly add milk and mix well
In a separate bowl mix both white and whole-wheat flour together. Using a half cup slowly start incorporating the dry mixture into the wet mixture.
Add in the grated apple, shredded cheddar cheese, parsley, and crumbled bacon. Mix until it is combined and thoroughly spread throughout the dough.
Dough should be smooth and not too sticky almost like making pizza dough. If the dough is too sticky add ¼ cup of flour until it reaches the desired consistency or if dough is too dry add bit a more water or milk.
Flour your workspace and roll dough out until 1/4" thick. Sprinkle reserved Cheddar cheese and parsley on top of the dough then give the dough a few rolls to help secure the toppings.
Use your favorite cookie cutter and start cutting out some yummy treats!
Lightly grease a baking sheet and place cut out treats and pop them in the oven for 25 minutes or until golden on top and browned on the bottom.
Allow biscuits to cool on drying racks! Then serve them to your furry kiddies and begin watching their tails wag!
*Recipe adapted from thecottagemaker.com
May substitute white flour for all whole-wheat flour and gluten free flour.
Storing: Place in air-tight container and will last on the counter for 3 days. Place in the fridge for 2 weeks or freeze for up to 6 months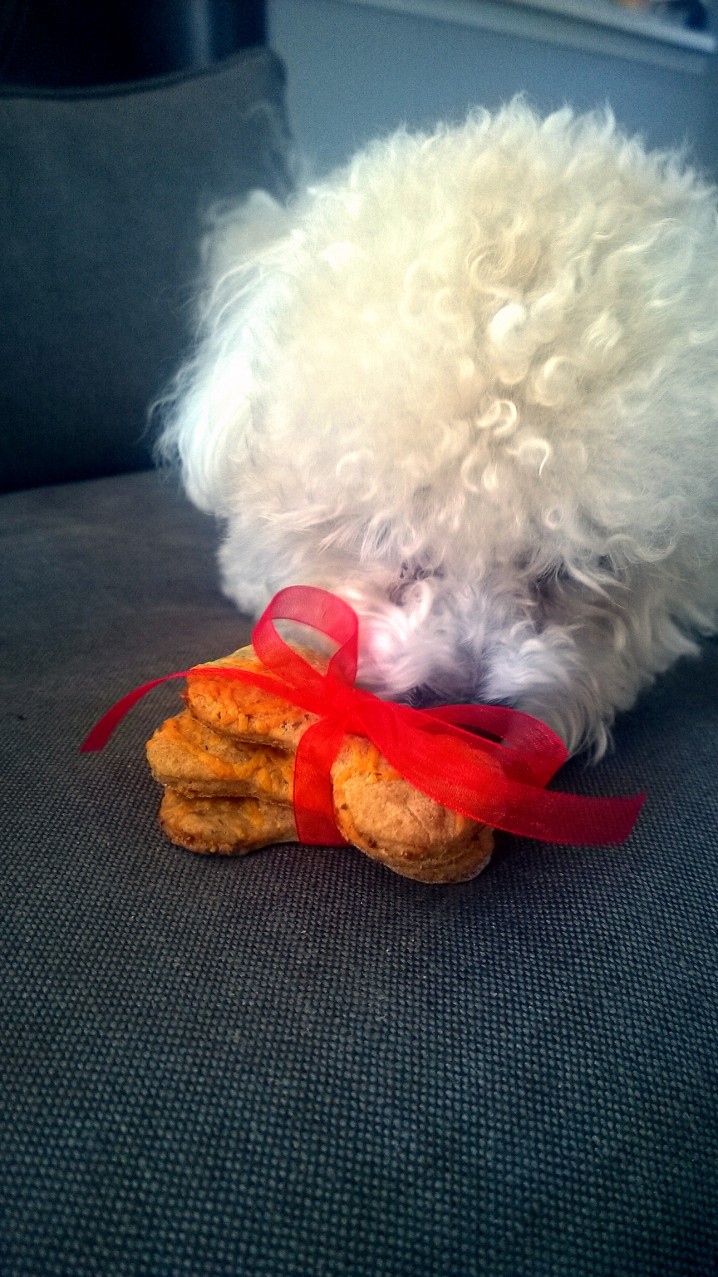 As Always
Bone Appetit
xx
Annie & Gatsby